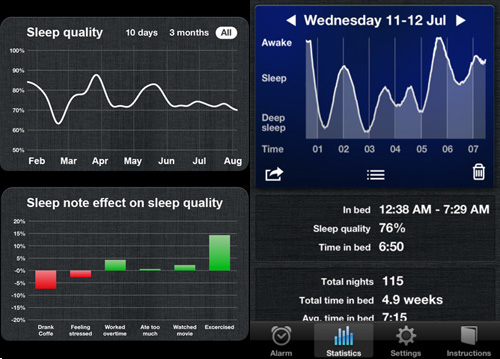 Sleep is one of those universal activities that also seems to be almost universally problematic for even the best of sleepers. The quest for better sleep is inherent to all of us, and the secret to a good night's sleep is different for everyone. For that reason, my friend Fiona Beckett has recently launched a new website called Secrets of A Good Nights Sleep which explores various theories behind the illusive good night's sleep.
One such theory suggests that we should track our sleep to better understand our rhythms and adjust our sleep habits accordingly. I have recently been experimenting with two devices for sleep tracking – the FitBit One and the Sleep Cycle App for iPhone. How do they compare?
You can read my full review on Secrets of a Good Night's Sleep: Do Sleep Apps Help You Sleep?