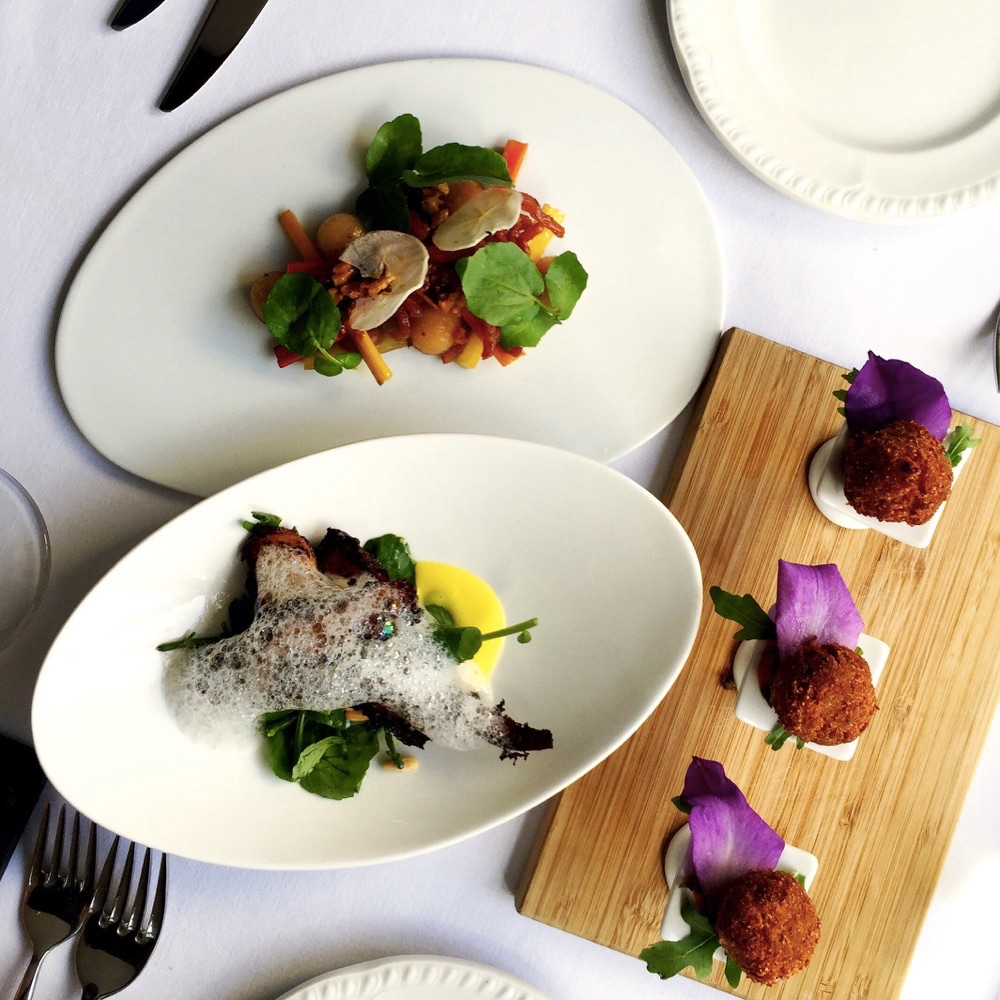 Good things happen when…
You ask to see the chef
You go to the New Forest
You enthuse
You embrace the magic of elderflowers
And so it was. Halloween 2015. Emily and I, elderflower enthusiasts and wearers of capes, happened upon The Elderflower Restaurant in Lymington, following an epic day of mushroom foraging in the New Forest (and a humble pub crawl through this small village). We were already sold on the name, but the atmosphere and the stellar reviews convinced us that we needed to try this place. So we booked in for lunch the next day and experienced a meal that was nothing short of rock & roll.
The standout dish was by far the mushrooms served on celariac puree, topped with crispy kale and toasted pine nuts. And while there was some contention about the use of foam on their rhubarb dessert, I maintain that their pudding was the most inventive and delicious execution of rhubarb I've ever had, made all the better with fennel-infused Turkish delight.
The food is the work of chef Andrew du Bourg who runs the place with his wife Marjolaine. They are a dream team, and I am particularly grateful to them both for our grand finale: a cocktail lesson featuring their own elderflower cordial, an exchange that wouldn't have happened were it not for our shared love of this magical perennial plant. (The cocktail later played a role in our Samhain festivities which I may get around to writing about at some point.)
And if all that weren't enough, The Elderflower has a dessert called "British and French Cheese Journey". Unfortunately we had a long drive ahead of us and weren't sure if a full stomach of cheese and wine was really wise for the road. And after all, better to leave wanting more. We'll be back soon!
The Elderflower Restaurant
4-5 Quay Street
Lymington
Hampshire
SO41 3AS
elderflowerrestaurant.co.uk