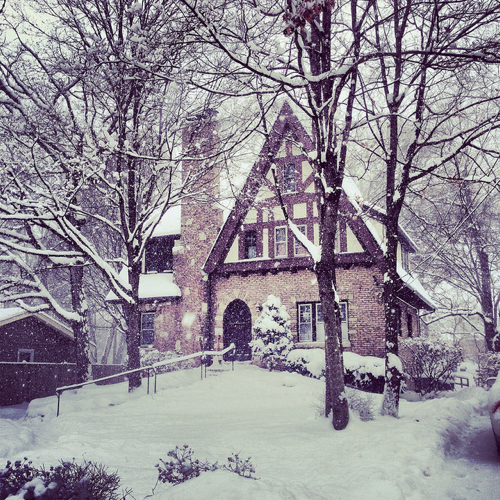 Winter can be such a sleepy season. Wouldn't it be nice to while it away in pyjamas while drinking hot toddies and reading books in front of a roaring fire? But alas, there are bills to pay, things to do, and I think at the end of the day most of us like the feeling of being productive, active and energised to take on the world. So when it's NOT hot toddy o'clock, how can we find this energy in the deepest darkness of winter? In this guest post, Dan Holloway from Simply Supplements offers a few suggestions. 
It's safe to say that the summer is now officially over. The nights are drawing in, the temperature is beginning to drop and all over the country, couples are arguing about when to put the heating on. Winter can be a time when we slow down and find it difficult to muster up the energy to do anything more than go to work and switch on the TV when we get home. Equally however, winter can be a great time to be productive in your health and fitness goals, all you need to do is to find your winter energy. Here's a handy list of how you can do just that from the food you put in your body, to the way you start your days in the morning.
#5 – Start your day in the right way
It can be really tempting to take one look outside the window when it's cold, wet and windy and to roll over and go straight back to sleep, but alas we have to go to work! Therefore we get up cold and grumpy which definitely isn't the ideal way to start your day. Instead, make sure the heating is timed to go on in the morning and set your alarm. Rising at the same time every day sets your circadian rhythm or sleep/wake cycle, meaning that you'll sleep better and wake up feeling more rested in the end!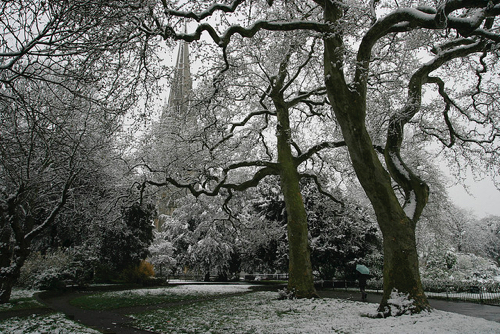 #4 – Shower
A hot shower can be the perfect way to start your day and wake up in the morning. Research has shown that rain/snow produces negative ions which boost brain function and wake us up. Not everyone wants to go out for a walk in the rain first thing in the morning so grab your ions from the shower instead.
#3 – Think food
Stockpiling the junk food ready for winter hibernation might be a tempting option when winter strikes. After the initially sugar rush has subsided however, you'll be left feeling sluggish and so there are better options. Food such as lean meat, oily fish, fruit and vegetables and carbohydrates such as sweet potatoes are much better for you and will give you a much longer lasting energy rush, allowing for the occasional sweet treat as a reward! Supplements such as Ginkgo Biloba and Korean Ginseng support healthy circulation and energy levels and can be a great winter addition to a healthy diet as well!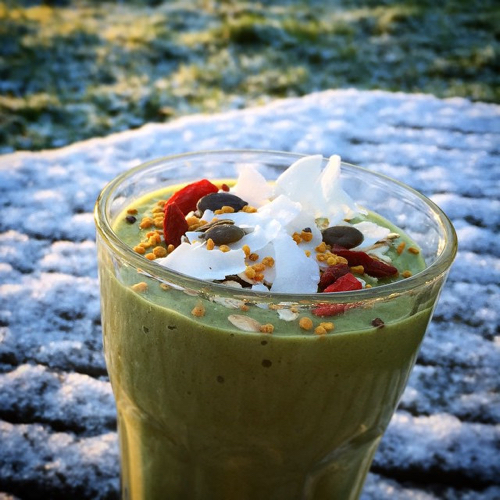 #2 – Lights
Lighting can be a major issue when it comes to energy levels. Melatonin is released by the brain when it gets dark, signalling it's time for sleep. Being around bright lights at night can affect this and mess up your sleeping patterns, therefore try to keep the lights dim in the run up to bed time and avoid looking at things like the TV, mobile phone and computer screens.
#1 – Exercise
Wrapping up warm is a must but outdoor exercise in winter will improve your energy levels to no end! Research has suggested that just three 30 minute workouts a week will boost energy levels and reduce sluggishness. Supplements such as L-Taurine which supports energy levels and prolonged workouts can be great to give you that extra push in the winter, and a short jog on a frosty morning can be a great and refreshing way to start your day.
Conclusion
Winter for some equals months of feeling sluggish and tired, finding it difficult to get anything done. For others who start their day right however, it can be a great and productive few months, filled with good food, great exercise and tons of energy. Follow the steps above and make this winter your most productive and energy filled yet!
This was a sponsored post by Dan Holloway from Simply Supplements. Dan is also a professional martial artist and self defence instructor and writes his own blog at www.themartialview.com. Photography by me, taking in Chicago 2014 during the Arctic Vortex.