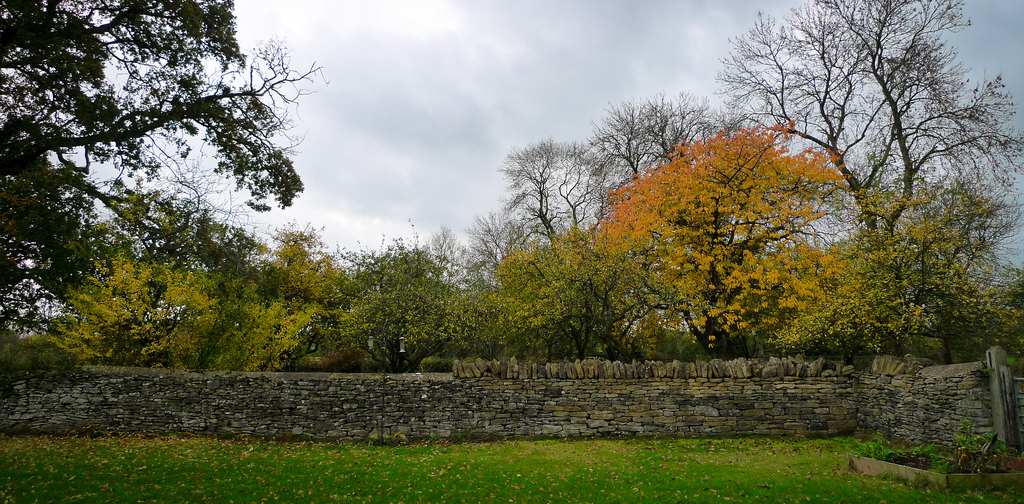 We love to be outside as much as possible, and that includes at home in the garden as much as it does in forests and mountains. Before Andrew moved in, the OC garden was a bit of an empty – and very weedy – canvas. But over the last year we've slowly made improvements that have now made it an extension of our own living room. It's a place to relax, cook, eat, read, and sometimes even work if it's a particularly nice day.
So, how do you make your outdoor space a place where you want to spend loads of time? Here's our suggestions…
Grow Vegetables
Even just a couple pots of potted herbs will do. We have two raised beds and a bunch of pots for growing things in: broccoli, greens, fresh herbs, lettuces, kale, chillies, fennel, and more favourite veggies. A veggie garden fills your outdoor space with colour and life, and it also offers inspiration for actually getting outside and spending time in it. You'll also marvel by how big certain plants get – I was not expecting this pumpkin to take up so much space!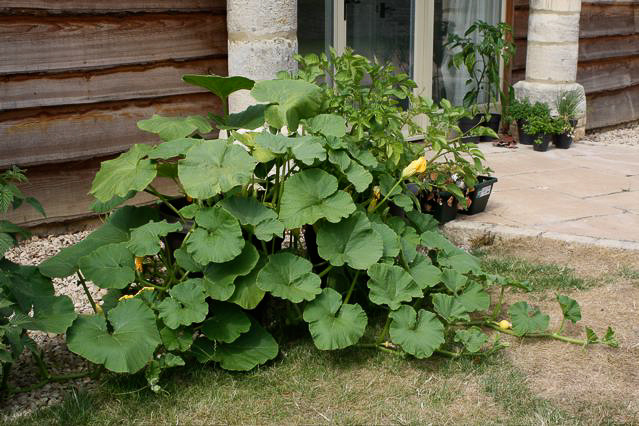 Install a Fire Pit
This has been one of the great achievements of the year! All we did was create a big circle of stones on the grass and lit a fire to kill the grass in the middle. Done! If you're uneasy about damaging the grass, get a brazier that sits off the ground. Also, keep a nice stockpile of logs around. Tree surgeons are often a great source of bulk firewood – we can recommend Target Trees in Norfolk.
Get a Bird Feeder
We have a bird feeder positioned outside of our kitchen window with feeders for nuts, seeds, and suet balls. Just like the veg garden, a bird feeder brings life to the garden, and birds are fun to watch. My favourite visitor is the local woodpecker.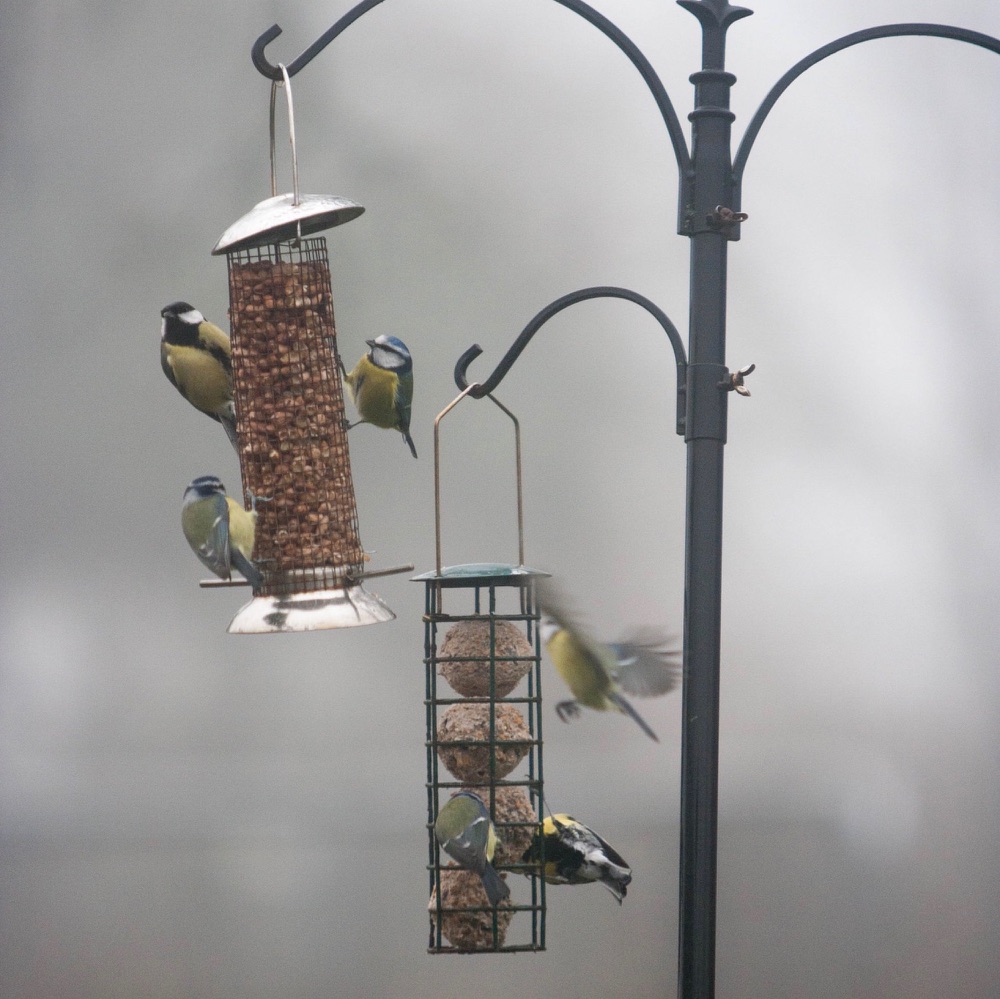 Get a Barbecue
I know there's nothing better than cooking with coal but if you can afford it, get a gas BBQ for those days when you just don't have time to wait an hour for the coals to be ready. A gas BBQ is super enabling for all kinds of outdoor cooking hijinks. And it keeps the mess out of the kitchen!
Nurture Your Sitting Space
We've always had a table and chairs but somehow adding an umbrella made it all the more inviting. It can also be nice to keep candles and fresh flowers or potted plants on the table for decoration, just to make it all the more cozy. And don't forget your four legged friends – Lucky decided that this pile of old blankets destined for the bin was the most inviting spot in the garden!
Plant Trees
Trees are a great way to fill an outdoor space with greenery and life, and they also provide shade on warm summer days! If you feel particularly ambitious, plant an orchard.
Make a Play Area
Play time isn't just for kids. We've installed a pull-up bar in our garden  and hope to add on a set of rings in the near future. Check out Incite Fitness for all kinds of fun monkey bars and pull up bars that they'll install for you (and if you do get one, be sure to use the code SMARTERFITTER for 10% off).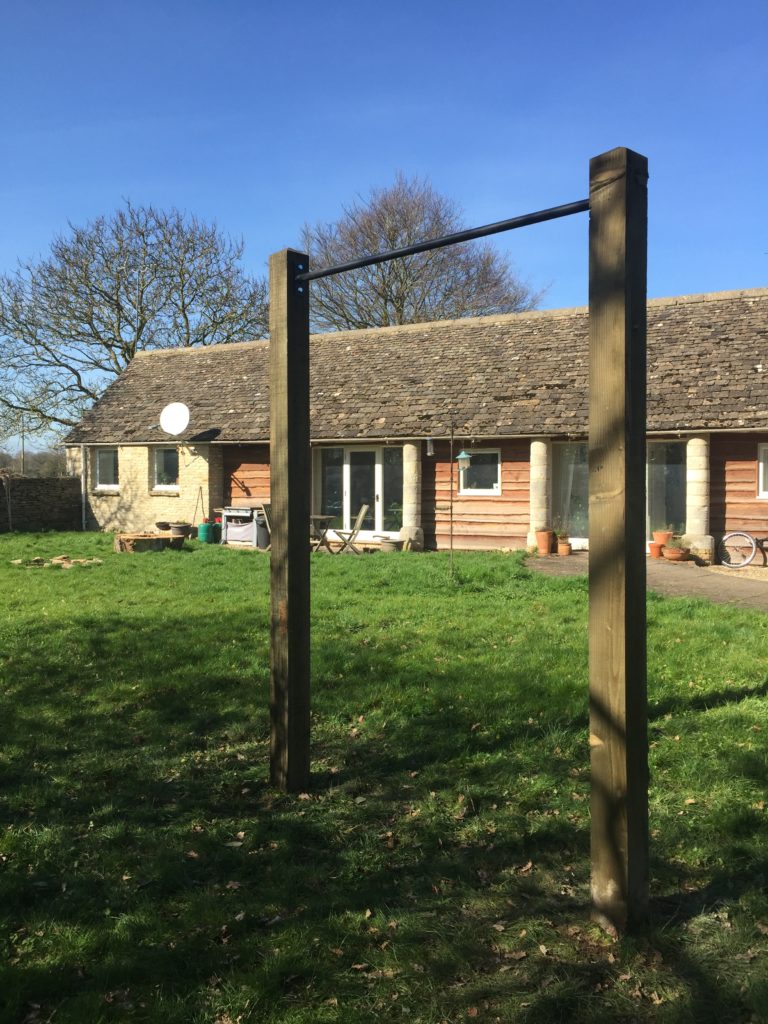 Any more ideas for pimping your outdoor space? We'd love to hear about them! Let us know in the comments! 🙂