For two people whose holidays typically consist of sleeping in a tent somewhere in the middle of nowhere and cooking on a tiny camp stove, last weekend's stay at Tor View Shepherds Hut in Somerset was serious luxury, without taking away from any of the things we love about the outdoors. Tor View has two shepherds huts – Len and Ted – and we were very grateful to be invited by owners Phil and Amanda to stay for a weekend in Ted, their newest hut.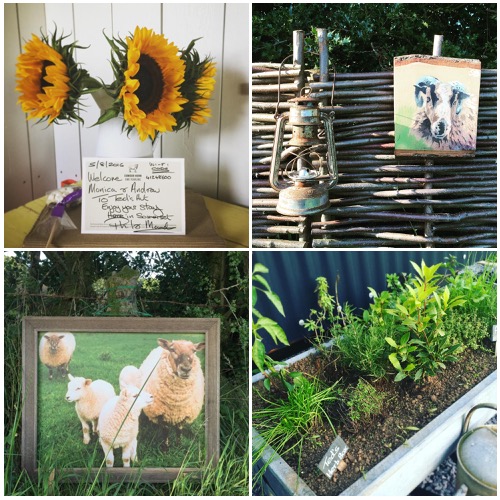 Just to get you up to speed, particularly for my U.S. friends who may never have heard the term, a shepherds hut gets its name from the traditional shepherds huts used in the 19th and 20th century by shepherds during sheep raising and lambing. Today shepherds huts are typically used as a summer house or workshop, but even modern shepherds huts usually maintain the traditional iron wheels and corrugated iron of yore. And "Ted" was no exception.
As you can probably imagine, shepherds huts run the gamut, from run down shacks to totally pimped out micro-palaces. Ted was definitely on the micro-palace end of the spectrum: solar powered lighting, gadget and mobile charging points, large en-suite shower room, log burner, super comfy bed, and fully equipped with all of the kitchen kit you'd ever need. And that's just the inside. Outdoors you get a wood-fired oven and an "eco hot tub" (also wood-fired).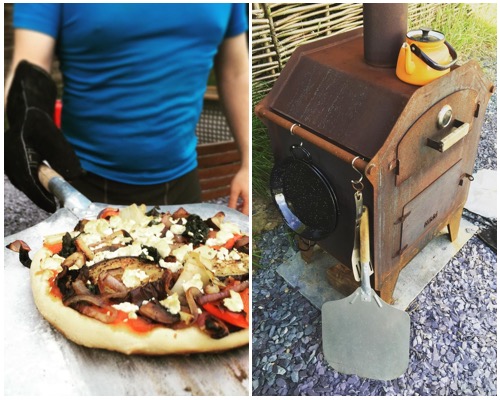 Add to it all the setting – a hay meadow overlooking Glastonbury Tor – and you have a pretty solid recipe for an awesome escape!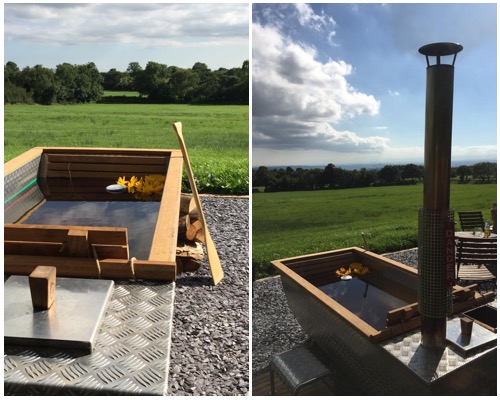 The highlight of the hut for me had to be the wood-fired oven and its unlimited supply of firewood, kindling, and fire lighters. We used it both nights to cook numerous creations: roast vegetables, tandoori chicken, endless varieties of pizza. It was awesome! Definitely a thing of envy. We have vowed to have one of our own someday soon.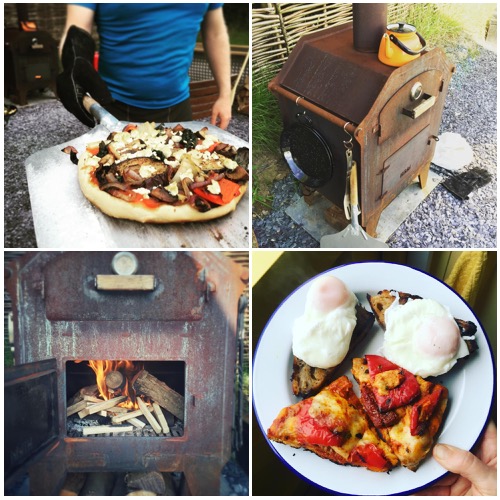 Something that particularly impressed us was how thoughtful the layout of the place was. Ted is small, but the clever design means that it feels surprisingly spacious – ingenious planning ensures that it all packs away neatly and you won't be tripping over your bags at every turn (there is plentiful and easily accessible storage under the bed).
Any complaints we had would be nitpicking. We wish we had a bigger table outside for food prep and a sun umbrella for shade in the afternoon. And of course, we missed our dog, Lucky (no dogs allowed at Ted). But all of that was pretty minor compared to all of the other awesome stuff going on. If you're ever travelling to Somerset and are looking for something a little different than the usual hotel, with peace, quiet, and really cool wood-fired things, check out Tor View Shepherds Hut and tell them Monica sent you!
Tor View Shepherds Huts
torviewshepherdshuts.co.uk
Thrupe Marsh Farm, Maesbury, Nr Wells, Somerset, BA5 3HB
Telephone: 01749 841 401
Mobile: 07970 066 459
Grid ref: ST60997,466936
Latitude: 51:13:05N (51.21793)
Longitude: 2:33:33W (-2.55917)