Just when you thought there wasn't more to blending than, well, blending, here comes the Froothie Optimum VAC2 Air Vacuum Blender which not only blends, it also uses a vacuum seal to take blending to the next level. You might be wondering, as I did, so what? Why does my blender need a vacuum seal?
For the last couple of weeks I've been testing out the merits of the Optimum VAC2, which essentially bills itself as a high speed blender with the added bonus of an air vacuum. Now I'll admit here, I'm a little biased. I've been using the Optimum G2.1 Power Blender for a couple years now and have found it to be a superb blender. I didn't really feel the need for anything more. But as I soon discovered, the air vacuum is basically the blender feature you didn't know you needed until you had it.
What is the deal with the vacuum?
The Optimum VAC2 comes with a built-in pump that can vacuum seal the blender jug before you blend. The aim is to improve the food quality and shelf life of smoothies and juices (note: these are the only use cases for the vacuum – if you're blending soup, nut butter, or anything else, you wouldn't use the vacuum feature).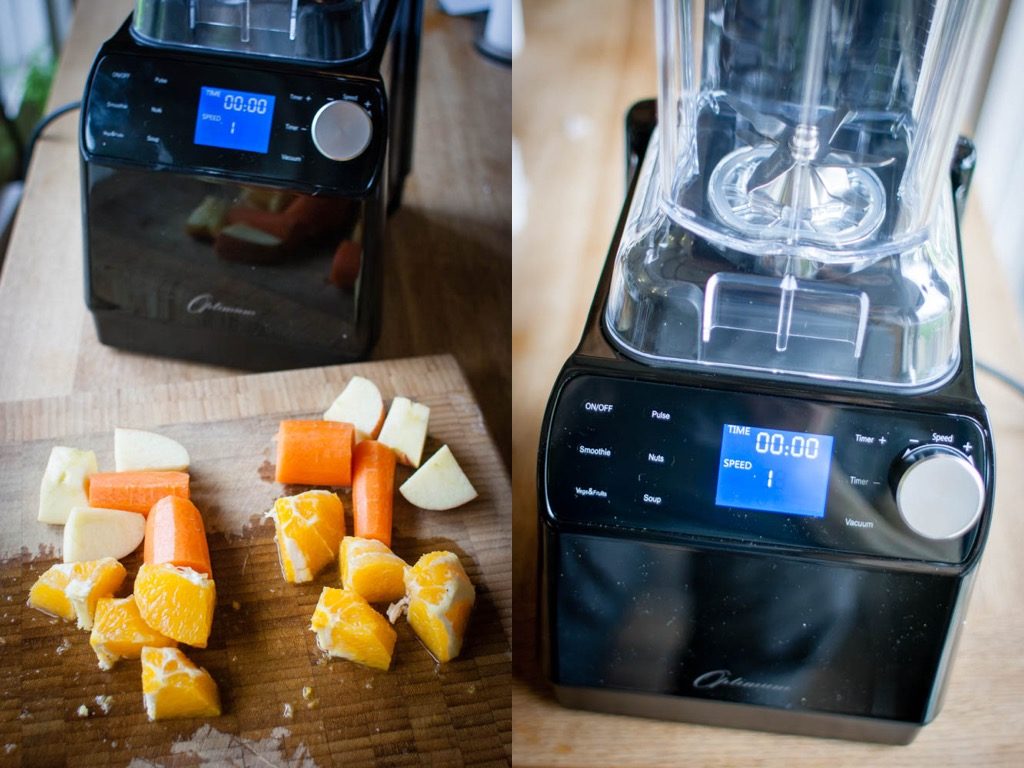 What are the benefits of having a blender with an air vacuum?
The idea is that vacuum technology eliminates the oxidation process by drawing out the air (oxygen) which can destroy nutrients. According to the Froothie website, this means:
Longer Shelf-life The Vacuum technology allows you to blend ahead of time and enjoy the same benefits and great taste of a freshly blended smoothie later.
Retains Freshness & Preserves Nutrients. By blending in a Vacuum environment, the nutrients in the ingredients are fully preserved and freshness is retained until you open the lid.
Eliminates Discolouration & Oxidation. Exposure to oxygen, or oxidation, compromises on the quality, texture and taste of the resulting smoothie. In a Vacuum, the resulting smoothie is finer, smoother and protected from separation and discoloration.
Maximises Nutrient Intake. With the prevention of oxidation, the nutrients in fresh ingredients are fully preserved to ensure you receive the maximum nutrients from every smoothie.
I haven't done any scientific experiments on the nutrient content of vacuum sealed vs  non-vacuum-sealed smoothies, but the practical benefits around shelf life are very apparent.
This is great for us where our two main uses cases for smoothies are:
Andrew's 5am pre-CrossFit smoothie
Adventure weekends, when we often set out before dawn for a big day hike or weekend wild camp, and need a quick breakfast that we can consume in the car en route to our destination
In both of the above cases, a make-ahead smoothie would be so useful. But previous attempts at this have resulted in unappetising sludge. Now we can happily make our smoothies the night before and not sacrifice quality the next morning (or irritate our sleeping partners by using the blender at an unfeasibly early hour!).
I tested this out on a basic carrot, orange, and apple juice made with and without the vacuum seal. Here are pictures of the same juices taken 24 hours apart. You can see how the VAC2 juice has retained its colour and texture, without separating. It's still appealing!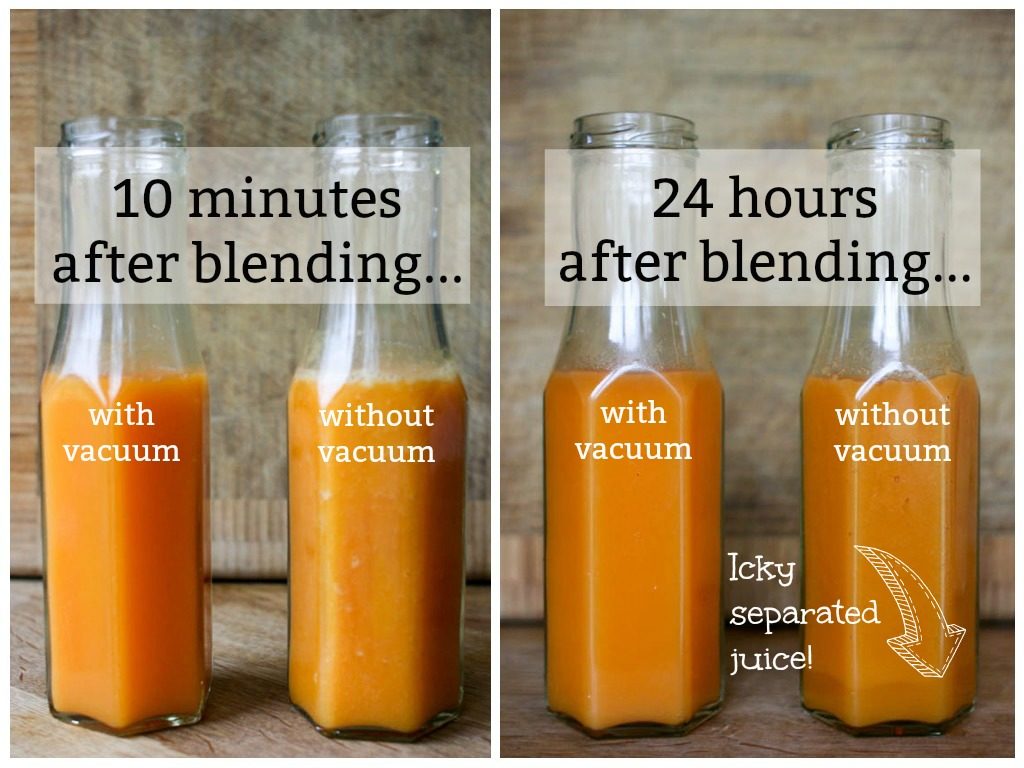 What else can the Optimum VAC2 do?
As I mentioned, the vacuum feature is really only useful for smoothies and juices, so what about other things you might want to blend? Fortunately the VAC2 didn't skimp on power – it has all of the features of a high speed blender, including a 2238W commercial grade motor capable of crushing ice, making nut butter, soups, spice mixes, and so on. The functions are very easy to use, with pre-sets for common blends like soups and smoothies, plus manual speed and timer settings. I used the VAC2 to make a wild garlic soup and it did not disappoint.
My only complaint is the beep. Every button you press results in a high pitched beep. The Optimum G2.1 does the same thing but somehow that beep sounded much more space age. The VAC2 beep is a bit much, but it's a minor complaint.
Reader Offer
If you're considering buying a Optimum VAC2 you can get £20 off with the discount code shown below, plus a few other perks:
free UK delivery
£20 off with the code AMB20
interest free credit
5 years warranty
30-day money back guarantee (including return postage)
a choice of three colours – red, black or silver
Visit the Froothie website to learn more and buy the VAC2 or any of their other blenders.
---
Just a heads up: I am an Ambassador for Froothie and any links to their products in this post are affiliate links which, if purchased through, won't cost you any more but will earn me a small commission. I only endorse products I am happy with and I have not been paid for this post.