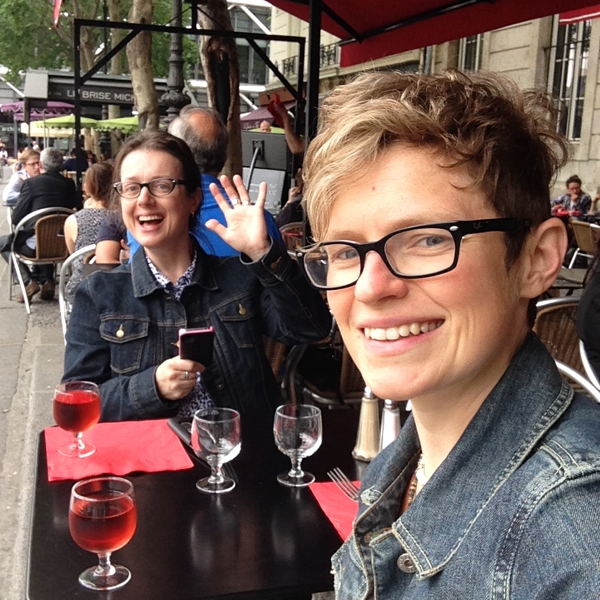 One of my big "achievements" of 2014 was #monthofbirthday. Most of us, including myself until last year, very humbly choose to celebrate our birthdays on one particular day, and if we're feeling extravagant, maybe for a weekend. But I decided that I would make July all about doing as much as possible to celebrate being alive. And what better place for feeling alive than Paris? And who better to help me make the most of it than my dear friend Mardi Michels of eat. live. travel. write.
I know Mardi through our Gascony connections, and when I found out she'd be in Paris for the summer, I couldn't pass up the opportunity to pay a visit and experience Paris through the life of someone who's a total expert on the city. Through Mardi I was able to experience Paris as the locals do, from the regular life stuff of food shopping and cooking in tiny kitchens, to indulgences at some of the best foodie haunts in the city.
You can read more about it in my guest post on Mardi's blog. Get yourself over there pronto!